The 4ALL residential drainage channel is manufactured from HDPE (High Density Polyethelene) and comes complete with galvanised mild steel grating. The DIY 4ALL is ideal for use around the home; driveways, patios and walkways. Plus, it's simple and easy to install whilst offering you European Quality without the price.
Italy's leading linear drainage system
is now available in Australia
HDPE channel with structural ribs for anchoring and strength
Designed in accordance with European Standards EN1433 to A15 (1.5tonne) loading
Lightweight and easy to assemble
Smooth, waterproof surface allows for quick water flow.
High mechanical and chemical resistance
Accessories Pack with outlet and end caps as well as Corner Boxes available.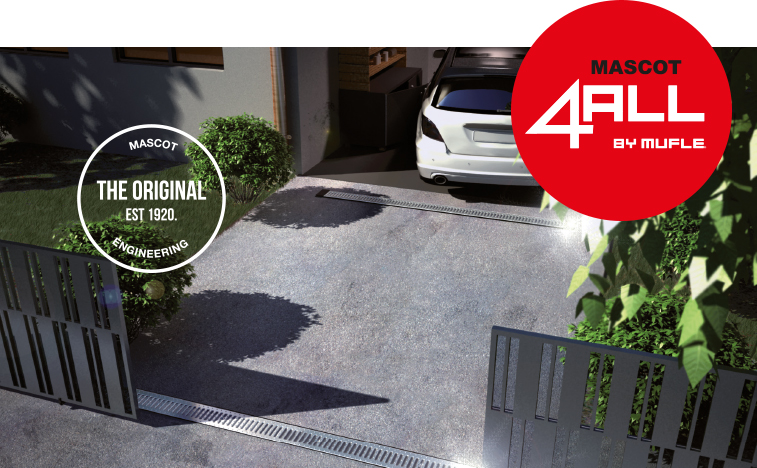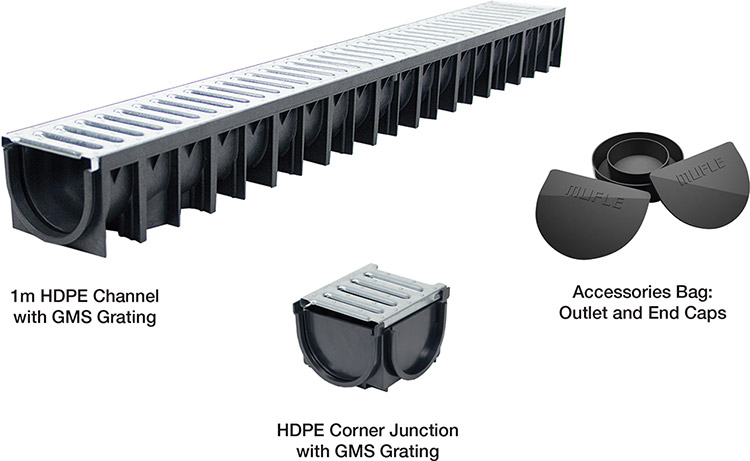 Installation instructions

Step 1: Prepare the trench
Excavate a trench of at least 192mm deep and 320mm wide (to allow for concrete bedding and side flanking). Ideally the trench will be sloped at 10cm per 10m to aid the flow of water and to prevent pooling.
---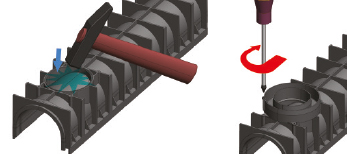 Step 2: Pipe outlet
Using a hammer, break the preformed outlet at the bottom of the desired channel and screw fix the two-part outlet (supplied in Accessories Bag).
---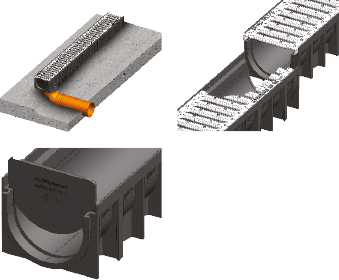 Step 3: Channel positioning
If using more than one length of 4ALL, connect the channels by the coupling system 'male-female' and begin positioning on the bedding in the excavation. Connect all relevant pipes as required and slide end caps into place. Note: All channels are equipped with the grating in place, the special coupling system allows for the channels to be connected without removing the grates. All grates should remain in place during installation.
---

Step 4: Concrete Flanking
Pour concrete flanking along the outside walls of the channel (protect grating with a covering if required) and lightly compact as required. Remember to allow for any paving, tiles or other surface finish. Allow 72 hours for curing prior to use. Remove grating and clean channel if required.