Sourcing the highest grade materials from across the globe, we take care in every step of the manufacturing process resulting in superior quality, Australian manufactured product we're immensely proud of.
Mascot Engineering manufactures a range of products, in Cast Iron, Mild Steel and Glassfibre Reinforced Concrete (GRC). Mascot Engineering is the largest and most experienced manufacturer of GRC in the Southern Hemisphere supplying products to the Building, Construction, Electrical and Plumbing Industries.
Mascot's objective is to provide products and service of the highest quality that is consistent and uniform for the Australian building industry.
Mascot is to implement and maintain an effective Quality Management System.
Mascot's Quality System documentation amplifies this Policy Statement and provides the procedures and reporting system which ensures all quality requirements are maintained and controlled.
Mascot Quality Statement is a firm commitment as to the safe operation of the Company and its implementation is fully supported by the Management and all employees.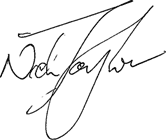 Nick Taylor
General Manager