Why you should consider precast pits over cast in-situ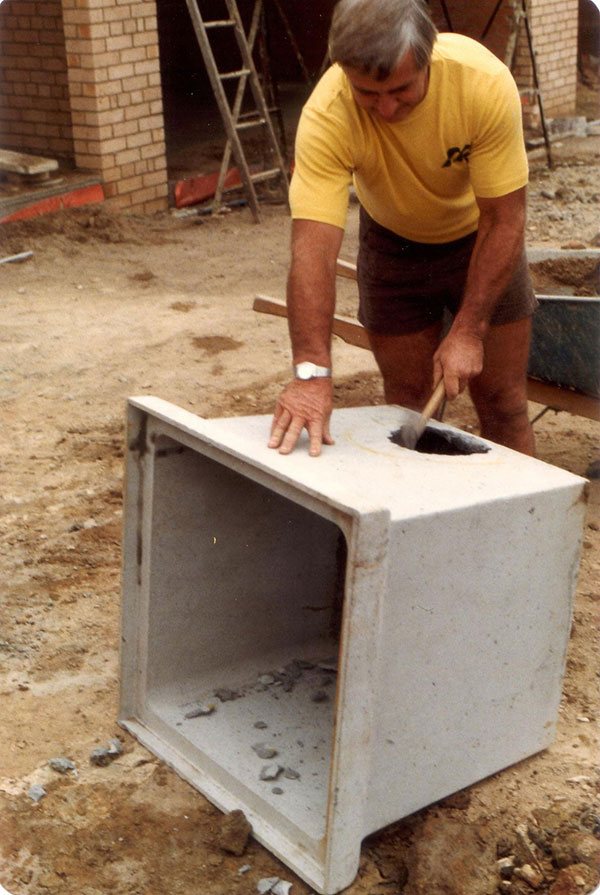 Precast pit solutions are again gaining in popularity for use in plumbing and electrical applications. With increasing pressure on labour, precast pits ease of use on-site, and speed of installation are becoming more relevant to contractors… they're the perfect "no fuss" and reliable solution.
Typically, precast concrete pits are thought of as bulky and heavy, leading to high delivery costs and requiring special equipment to move and install on site; additionally, polymer based products tend to be more brittle than concrete solutions and need to be handled with care.
At up to only 1/10th the weight of a traditional steel reinforced concrete pit, GRC pits are cost and time effective to deliver, particularly for jobs requiring a greater quantity of pits. Also, the need for specialised lifting equipment is significantly reduced making them simpler to install without compromising on strength or durability.
The decision to choose precast pits or to cast in-situ in many cases is determined by the location and size of the project, as well as the method that the contractor on site is most comfortable with. In most cases a more convenient precast pit is the perfect solution. Mascot's range of precast GRC Pits can be used in applications requiring load ratings from Class A to Class G.
Below are the reasons why it's worth considering a precast pit solution over casting in-situ.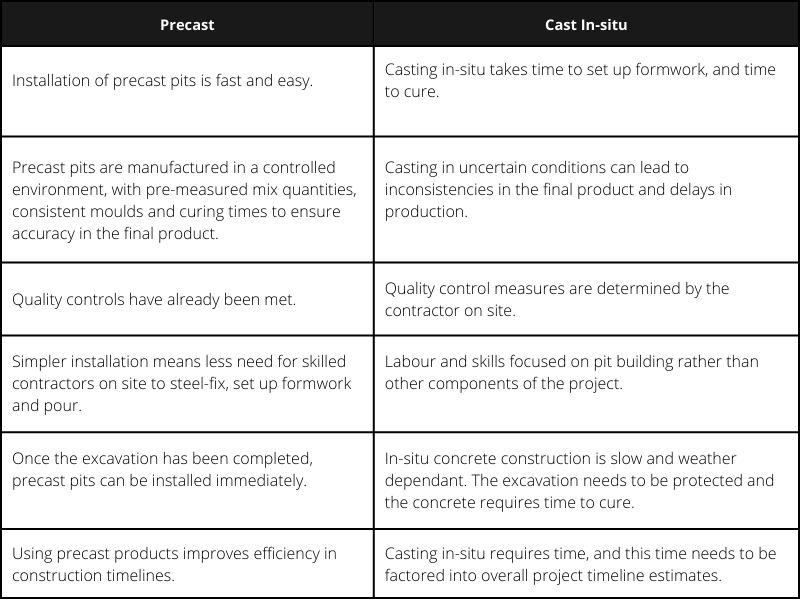 Features of Mascot GRC Precast Pits
GRC is lightweight – up to one tenth the weight of traditional steel reinforced concrete
GRC is cost effective to deliver given its high strength to weight ratio
GRC can be used anywhere that traditional concrete is used
GRC is suitable for use in applications requiring ratings up to G Class
GRC is fast and easy to install:

The lightweight nature makes GRC pits easier to work with on-site
Entries can be made on-site without the need for core drilling prior to delivery. See quick knock method

GRC is extremely durable and reliable – it is not brittle, and will not shatter
GRC does not require steel reinforcement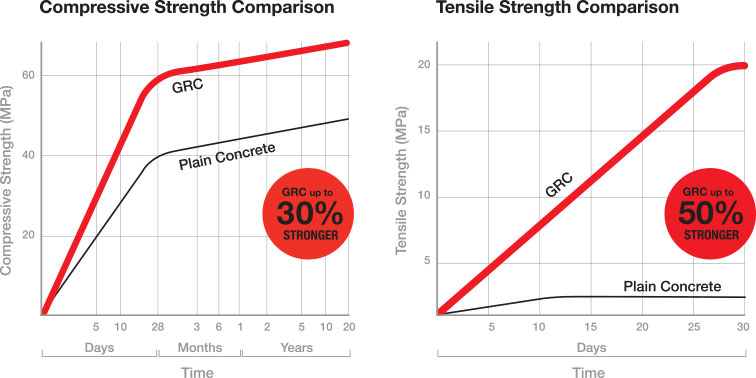 If you're a contractor who likes to cast in-situ and have been turned off by the lifting equipment needed to install a 400kg 600sq pit why not put Mascot's precast GRC pits to the test on your next job and let us know what you think.