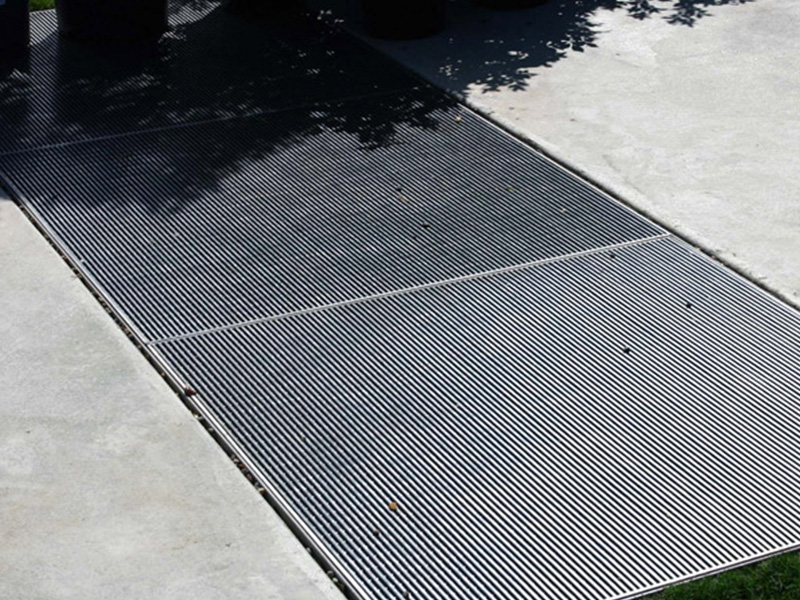 Whilst being extremely durable, stainless steel must be treated with care not just during installation but throughout its life.
Tea Staining – Rust-Like Marking
Tea Staining and marks that look like rust can occur on the surface of stainless steel for a variety of reasons. The marks are caused by a number of environmental factors such as temperature, relative humidity, proximity to salty water and contamination from other metal materials (even a tool not made of stainless). It's possible for contamination to occur during installation and project construction and therefore recommend that all stainless steel products be protected on site after installation, particularly whilst other trades are working in the same area.
Choosing the correct grade of stainless steel (304 or 316) is critical and should be considered when planning and purchasing.
Cleaning and Maintenance
Cleaning of stainless steel grating can be done with domestic stainless polish. Domestic stainless steel cleaners are generally capable of removing marks and/or tea staining – for more difficult to remove marks, a stainless steel pot scourer followed with an appropriate cleaner and protector should suffice. We've used Chemron's Stainless Steel Polish in the past and have found it works really well… just follow their instructions when using.
Note: Do not use cleaning products that contain acid.