Victoria's first lightweight concrete grease interceptor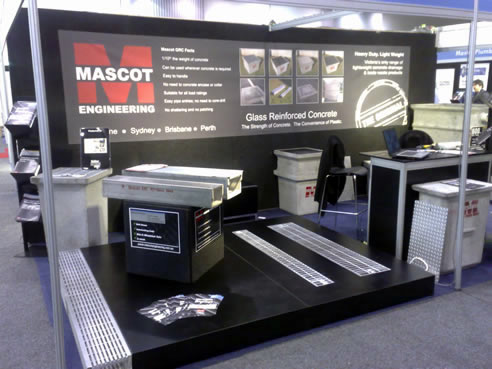 Victoria's first lightweight concrete Grease Interceptor/Arrestor was officially launched at the 2010 Melbourne DesignBuild Exhibition.
Manufactured from Mascot's unique Glass Reinforced Concrete (GRC) – a composite of concrete and fibreglass technologies, It has the benefits of both products: the solidity of concrete and the high instantaneous strength of resin fibreglass – and most importantly fully approved for use in Victoria.
Sizes available: 600L, 1100L, 1500L, 2000L, 2500L and 3000L
A quick look at some of the benefits…
– The 600L version weighs only 185kg
– Covers for all class/load ratings available
– No need to concrete encase like plastic
– The concrete equivalent weighs over 2 tonne!
For more information and a copy of our latest brochure featuring drawings of the entire trade waste product range – call 1300 885 295 or email sales@mascoteng.com.au