Access Covers with Your Logo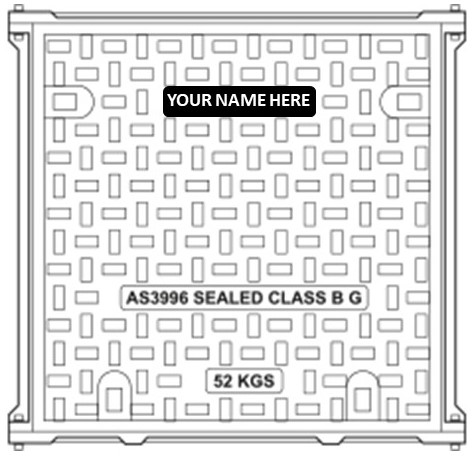 Have you always wanted your company name, branding or logo on the covers you supply with your product?  Manufacturers of tanks, water treatment products and various underground products would often like to clearly identify their products from the surface though the cost of tooling, castings and minimum order quantities as well as dealing with overseas suppliers has usually made it too difficult as well as too costly.
Due to our flexible manufacturing processes, Mascot Engineering can design, engineer, manufacture and supply access manhole covers with your branding… and you won't need to order a full container!
Infill, Solid Top, and Paver Infill in square, rectangular, and round can all be customised with your company branding in the load rating (as per AS3996) you require.
Call the Mascot 4YOU team on 1300 885 295 to arrange an appointment to discuss your needs.