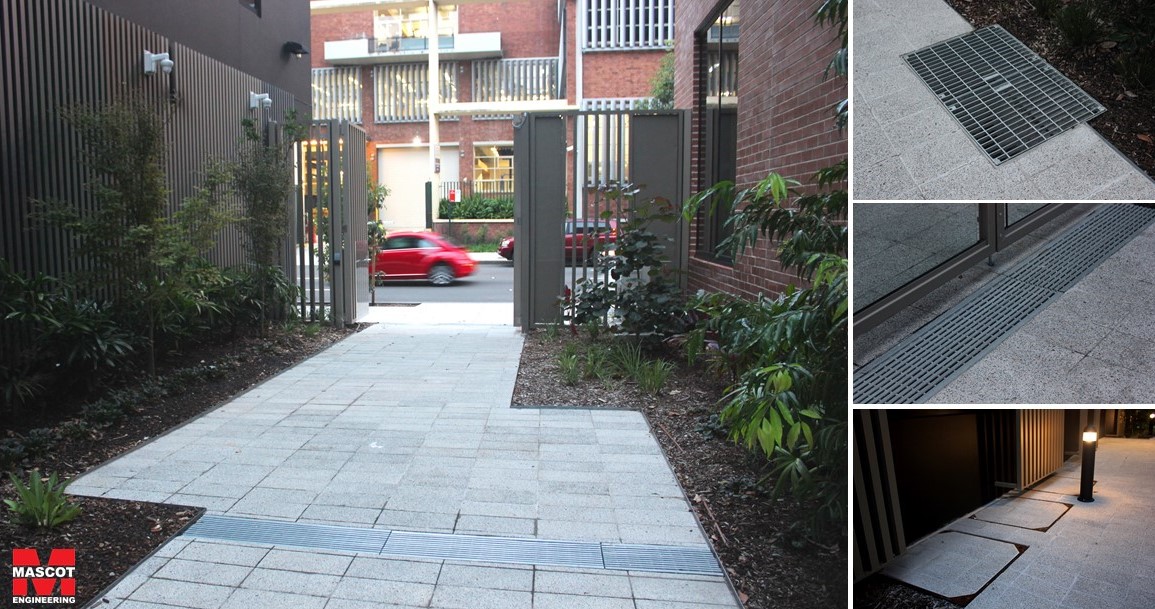 We like simple things here at Mascot Engineering.  When we talk about simple, it's not boring or dull.  It's efficient and without fuss… think of words like 'easy and 'smart'.
These photos are of a new student accommodation complex in Sydney's inner city suburb of Broadway.  Located between Sydney University and the University of Technology, the demand for student accommodation in the area far outweighs supply.  The brief for this project was simple.  Simple and fuss-free spaces that allow the busy tenants to interact and go about their lives efficiently.
Mascot Engineering products where used throughout this project – from the heelproof drainage grates and paver in-fill covers that greet you on arrival to the grease arrestors and trade waste products that efficiently treat the wastewater before leaving the property via the sewer.  And all were delivered and unloaded with our crane truck to keep it simple.
Simply, we like to think of ourselves as a one-stop-shop for all drainage and trade waste products.
Simplify your next project.  Call 1300 885 295 for smart and efficient products from an Australian and family owned company. Simple.