This is why you choose Mascot GRC!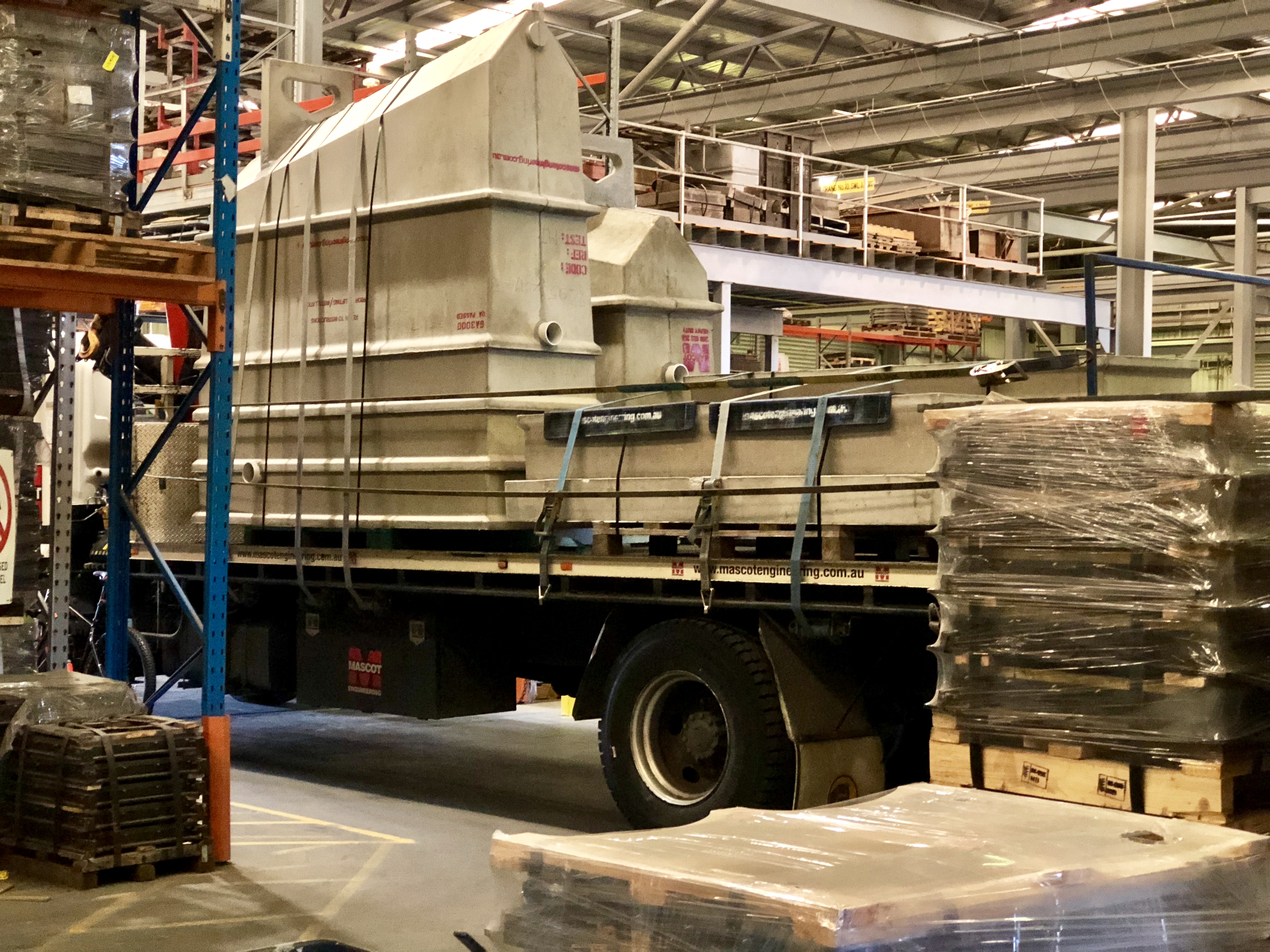 On the back of this truck is a Sydney Water Authority authorised 3000L Grease Trap, 2000L Grease Trap, risers and concrete surround covers for both. This order has been loaded and is ready to go tomorrow morning, all in the one delivery to a new shopping complex in Western Sydney, NSW.
If these devices were made of concrete rather than Mascot GRC you would need 2 separate deliveries on a similar sized truck to get them to site.
This is how choosing Mascot Engineering saves you time and money!