Australia's first lightweight concrete pit!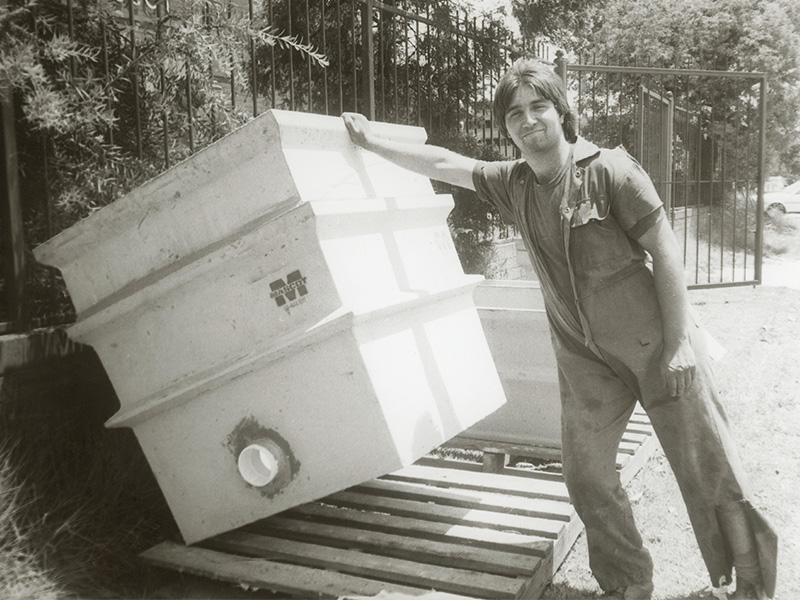 Engineered to be used wherever traditional steel reinforced concrete pits where used, Mascot Engineering developed Australia's first lightweight concrete pit in the early 1980's.
With installation instructions similar to that of other pits in the market, coupled with Mascot's existing range of grating and access covers, these new pits where an instant success with the trade.
Initially manufactured for plumbers, Mascot Pits became the go-to pit in Sydney due to their ease of handling and simple pipe entry methodology.  Regional areas began using Mascot Pits too, with huge freight and transport savings gained – Mascot Pits weigh approximately 10% of an equivalent steel reinforced product.
The small range quickly grew and Cable Pits where introduced for the electrical and communications industries along with a number of specialty pits, risers and trade waste pre treatment products.
Mascot Engineering quickly became the largest manufacturer of GRC in the Southern Hemisphere and today remains the most experienced in Australia.
Explore our Glass Reinforced Concrete section (here – link to) for more information or follow the below links for product information.
Mascot GRC is used to manufacture the following products:
Drainage Pits
Cable Pits
Trade Wastewater
Channel Systems
Planters