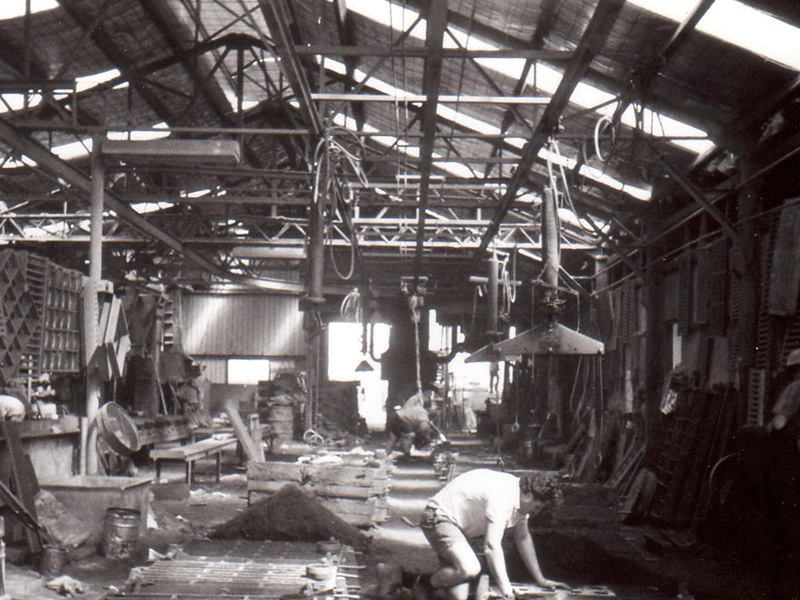 At the time of decommissioning, the Mascot Engineering foundry was the oldest running foundry in Australia.  Originally in the Sydney suburb of Mascot, and later relocated to Regents Park with the changing market forces a local foundry was no longer viable and closed in 1996.
However with our partner in India, Mascot Engineering products and designs continue to be manufactured as they always have.  Predicting local changes, Bryan Taylor visited India in 1983 as a delegate in Australia's first trade mission to the country to search for an appropriate partner.  As a founding client of a new foundry, we're proud of our long standing relationship that has passed generations and is still strong today.
Elements of our Foundry still exist in our Smithfield facility and our heritage of Australian manufacturing continues with our unique Mascot GRC (Glass Reinforced Concrete) and our local assembly of multiparts and specialty access covers.
For more information on our range of ductile and cast iron grates and access covers, follow the links below.