Installing a 3000L grease trap made easy
Two of our Sydney Water approved 3000L grease traps were recently installed into a new fast food chain development in Sydney's West. Given the lightweight nature of Mascot GRC, the job was completed quickly and easily – we were able to deliver both tanks along with a 300mm riser and concrete encased gastight cover for each tank on the one truck in the same delivery.
Once the grease traps were delivered to site we simply lowered them into position for our customer using our Hiab truck, saving them time and money.
All Mascot grease traps (including the 3000 litre) are delivered pre-lined with an acid resistant epoxy resin coating, and complete with 100mm PVC (HDPE and others available) inlet and outlets pre-installed, they arrive ready to install and plumb.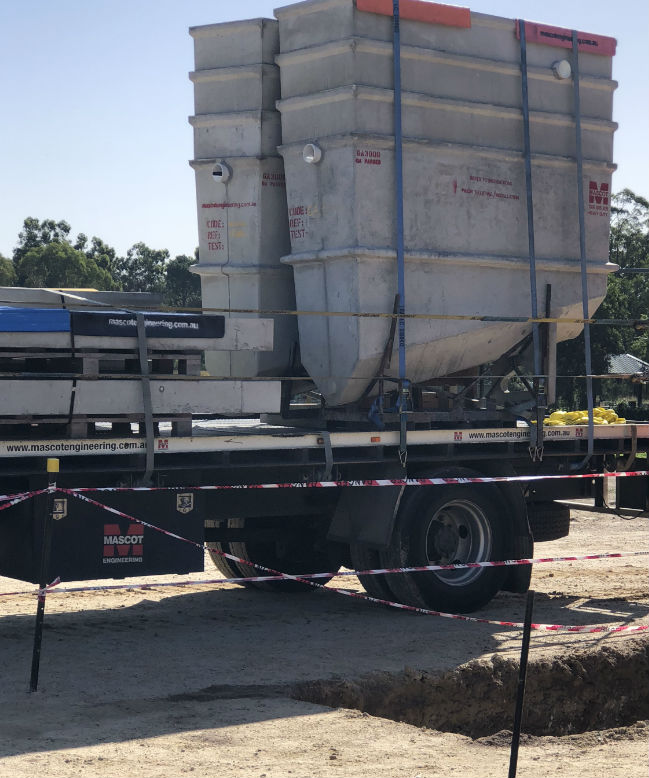 If you're looking for an easier and more cost effective solution for your next trade waste project, give Mascot Engineering a call on 1300 885 295… we've got approvals and authorisations from all the major water authorities and councils.