Local Business Awards Finalist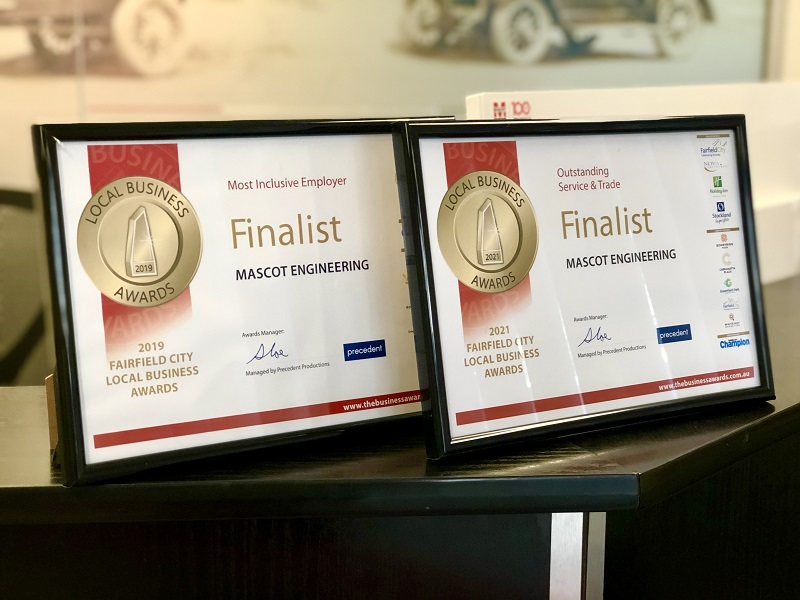 Mascot Engineering have been nominated for a Fairfield City Local Business Award in the category of Outstanding Service and Trade, and we have been notified that we have once again made it to the finals!
It is an honour to be recognised for the contribution we make to our local community and more broadly to our industry. Our philosophy has always been to remain as local as possible in terms of the product we manufacture, the employment we provide, and the suppliers we choose that make up our supply chain.
This is the second year that we have made finalist at the Local Business Awards. In 2019 we were nominated for Most Inclusive Employer by Nova Employment and became finalists in the category.
As a family business now in our third generation, Mascot Engineering have been committed to contributing to our local communities since 1920. We are grateful for being acknowledged in these categories and look forward to continuing the work we do.