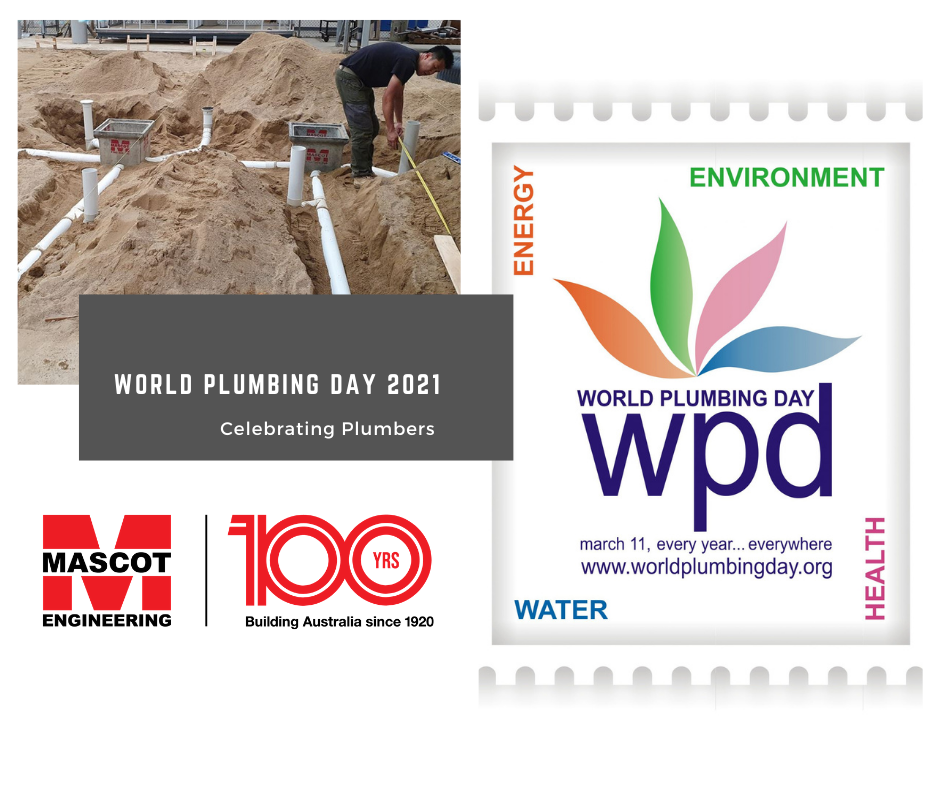 World Plumbing Day is an initiative by the World Plumbing Council and is celebrated around the world every year on March 11. The day aims to spread awareness of the importance of plumbing and plumbers in protecting public health and improving amenity.
Why we celebrate World Plumbing Day
To raise awareness about the health related outcomes of plumbing that often get taken for granted.
To concentrate on communities that still need more and better plumbing to have improved living standards and a better life.
To remind ourselves to be grateful for the skills of those who work on our efficient plumbing systems.
To reflect on innovative plumbing advancements to protect public health and improve the world.
Mascot Engineering would like to acknowledge the great work our plumbers do every day, and are committed to supporting this important industry that is dedicated to keeping us safe and healthy.