Mascot GRC – Green Future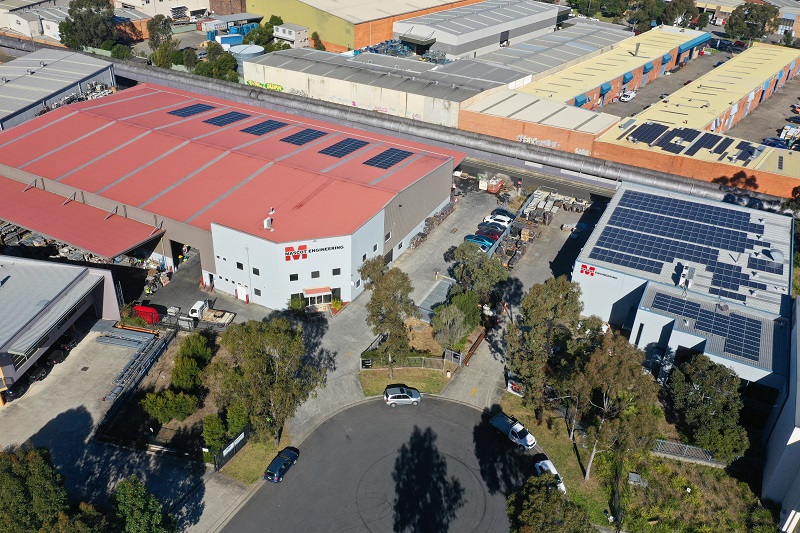 Numerous studies have been undertaken comparing the environmental impact of products manufactured from Glass Reinforced Concrete (GRC) to the equivalent product made using traditional steel reinforced concrete.  The benefits of GRC result in a lower environmental impact of approximately 40%.  However as a local Australian family owned manufacturer, we continue to strive for better results.
We've recently completed the next step in our green energy plan at our Smithfield production facility with the installation of over 100 additional solar panels.  Positioned to power our Glass Reinforced Concrete (GRC) plant where we manufacture Drainage and Cable Pits, Planters, Trade Waste products and our DriveDrain drainage channel this new system reduces our CO2 emissions by 56 tonne… this is equivalent to more than 12 cars off the roads.
The switch to renewable energy to power key parts of our manufacturing plant reduces our energy consumption by a massive 48% annually.  Mascot Engineering are committed to operating sustainably through minimising our carbon footprint in the products we manufacture and how we manufacture them,  and also to our ongoing commitment to local Australian manufacturing.
For more information on GRC and the environment when compared to products manufactured from traditional concrete, click here.
Read about our 100% solar fabrication facility here.
More on Mascot Engineering's commitment to the environment, sustainability and ISO14001 click here.