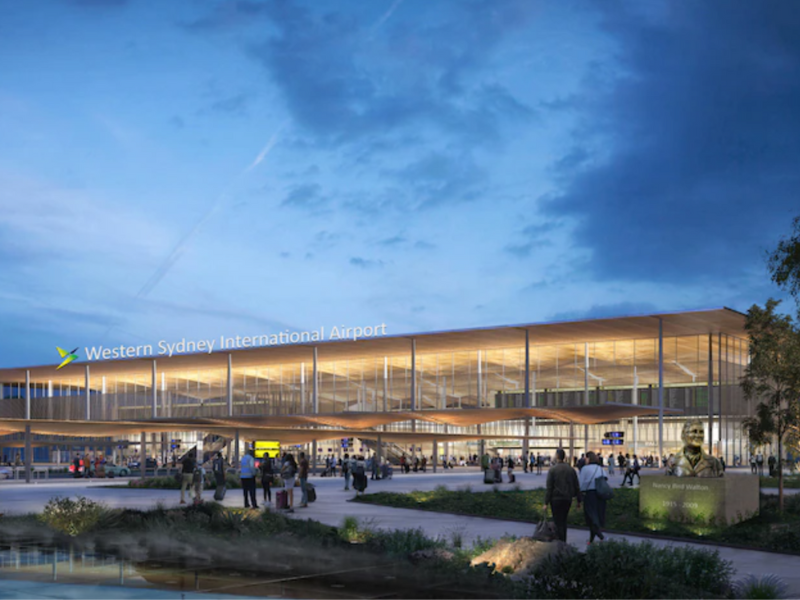 The first official flight from the original Sydney Airport (Kingsford Smith) was in January 1920.  In March of 1920 just a few blocks from the airport, Mascot Engineering opened its doors for business as an iron foundry.  Since then, we've been supplying airports and their surrounding infrastructure with pits, covers, grating and trade waste products for various upgrades, extensions and improvements.
It's an exciting time for aviation in Australia with the Western Sydney International (Nancy-Bird Walton) Airport, a key infrastructure project for NSW set to open in late 2026 and we're proud to be a part if it.  Construction on the $5.3B project is currently underway with the first pour of concrete for the 3.7 km runway due to commence before Christmas.
To date, Mascot Engineering have supplied a number of contractors with a raft of different products for various packages and sections of the build including the airfield and the new terminal.
You'll find the following products on the new Western Sydney Airport:
Lightweight heavy duty Mascot GRC Cable Pits and Covers
Mascot Plastic Pits and Lids for both Electrical and Communications.
Custom Precast Concrete Pits complete with Class G Access (airport duty) Covers
The new international airport in Western Sydney is designed to handle 10 million passengers per year and is intended to operate 24 hours per day. It's imperative that an airport remains operational with minimal downtime and maintenance and as such requires reliable products designed to withstand the conditions.  Mascot Engineering's range of access cover products are designed and manufactured to comply with the Class A to Class G load ratings found in the Australian Standard AS3996:2019.
Mascot products can be found in airports across Australia. Our team are experienced in the needs of such critical projects. Some of the airports we've worked with include:
Melbourne Airport
Sydney Airport
Mackay Airport
Gladstone Airport
Shellharbour Airport
Perth Airport
Ballarat Airport
Avalon Airport
Bankstown Airport
Perth Airport
We are proud to be a part of such a significant project as the new Western Sydney Airport as well as the adjacent Western Sydney Aerotropolis precinct.
For more information on our product range suitable for Airports, click here