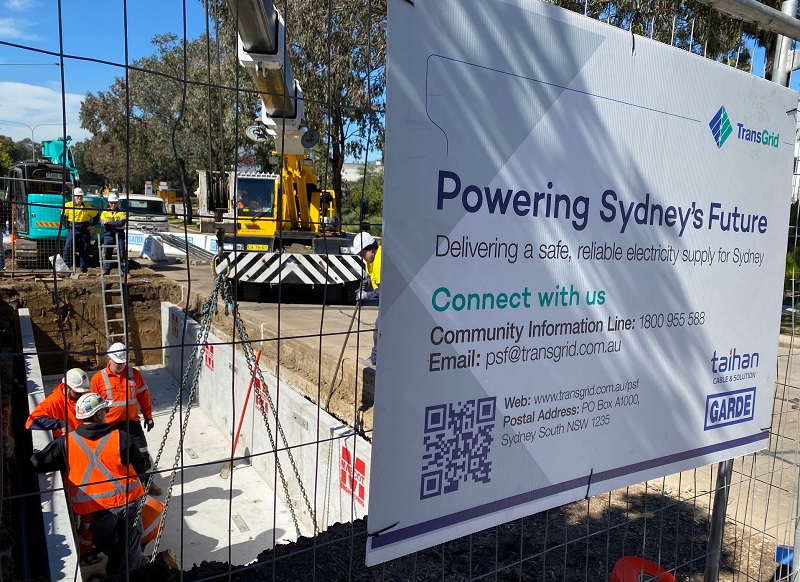 Transgrid are currently implementing a critical infrastructure electrical supply project that will secure Sydney's energy needs for the next 20 years.  It's called Powering Sydney's Future (PSF).  With significant sections of Sydney's current electrical supply network reaching the end of their serviceable life, this upgrade will see the continuation of Sydney's growth for at least the next 20 years.
Civil contractor Garde Services along with cable specialist Taihan began early works in March and we're proud to announce that we have been engaged to deliver over 550 custom precast products to the project.  Our Coreworx Joint Bays form the majority of our supply alongside numerous smaller pits and access covers.  Mascot Engineering's Coreworx Joint Bays are synonymous with the Energy Utilities sector and this project is utilising our patented segmented Joint Bays.  Our track record in delivering on similar projects as well as working alongside the contractor throughout the engineering and design phases ensured we were successful.
Work has now commenced on the 20km of 330kV underground cables between Potts Hill and Alexandria, and the first two Coreworx Joint Bays have been delivered and installed efficiently by Garde.
We look forward to working with Garde, Taihan and Transgrid on the continuation of this necessary upgrade to Sydney's electrical infrastructure.