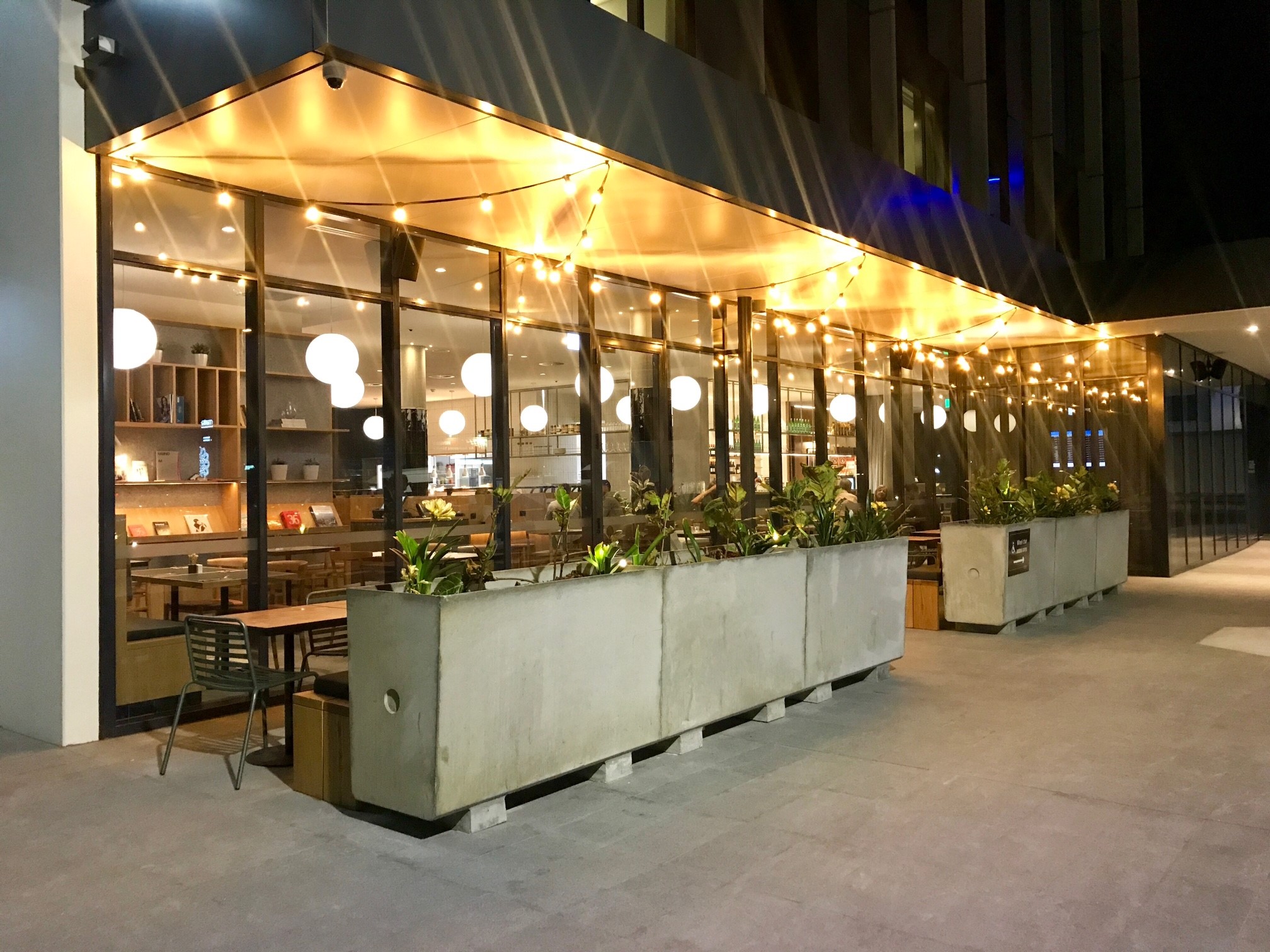 The VIC Government announced a $58M Outdoor Eating and Entertainment Package, which is designed to support business during Melbourne's recovery by utilising outdoor space for dining and entertaining. Approved grants provided by this package can be used to expand or enhance outdoor areas, and can also be used for marketing or training if required.
Available from our Tullamarine warehouse, all Mascot GRC Planters are manufactured in Australia and have been listed in the VIC Governments supplier list as suitable for use with the Outdoor Eating and Entertainment Package.
About Mascot Commercial Planter Boxes
Mascot Planter Boxes are the perfect solution for designating boundaries around areas such as outdoor dining, and can also be used to conceal bollards if required for security purposes.
The Mascot Planter Box range is made of Glass Reinforced Concrete (GRC), which is extremely resilient, however lightweight. The result is a strong and resilient Planter Box that can be easily installed, and moved around if need be in accordance with the plan for your outdoor dining and entertaining area.
Mascot Planter Boxes are supplied in a natural concrete finish for that clean industrial look, although they can be painted or clad in any material to suit.
Useful Links:
Please see VIC Government's Furniture Reference Guide for more information on planters.
Applications for the Victorian Government Grants close December 11, 2020.
Please see Planter Boxes for more information on the full range of Planter Boxes by Mascot Engineering.
Please see Glass Reinforced Concrete to learn more about the benefits of Mascot GRC.
Mascot Engineering are committed to your safety and the safety of our staff. Contactless delivery is provided in line with our Covid-19 safety plan. More info here.