Supporting our Wholesalers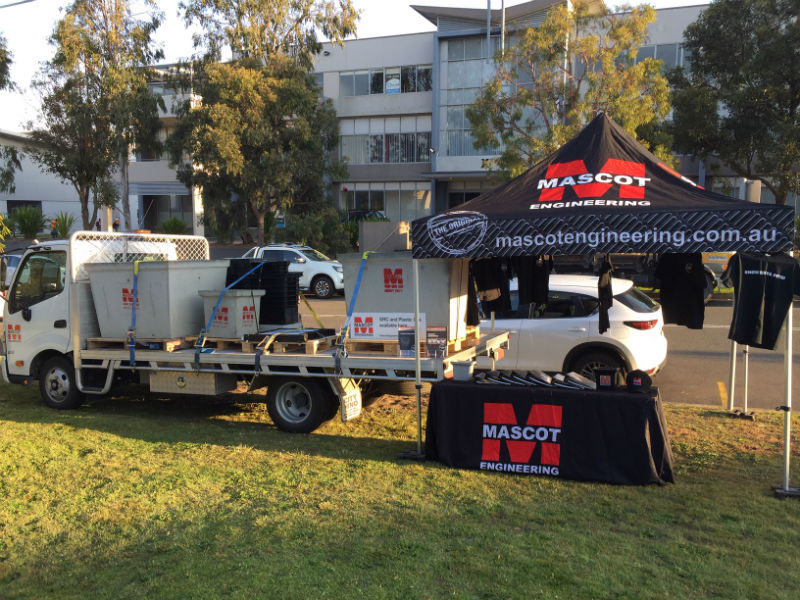 Rarely does a Friday go by where a Mascot team member isn't working on a BBQ at one of our many wholesalers cooking breakfast for the store staff and their customers.  Our wholesaler network is important to us manning these barbies is our little way of saying thank you.
However sometimes it's more than a simple bacon and egg roll as seen here in these pictures.  This is the grand opening of a new electrical wholesaler branch and this is our 'small' stand.  The Mascot team love showing off our products, from the small Telstra approved plastic pits to our large Mascot GRC cable enclosures, they needed samples of each on the little truck, not to mention a couple of access covers and lids.
If you're holding an event, opening a new store or just want a sausage sizzle, give us a call and we'll add you to the diary.