Outdoor Dining Areas, Save with Mascot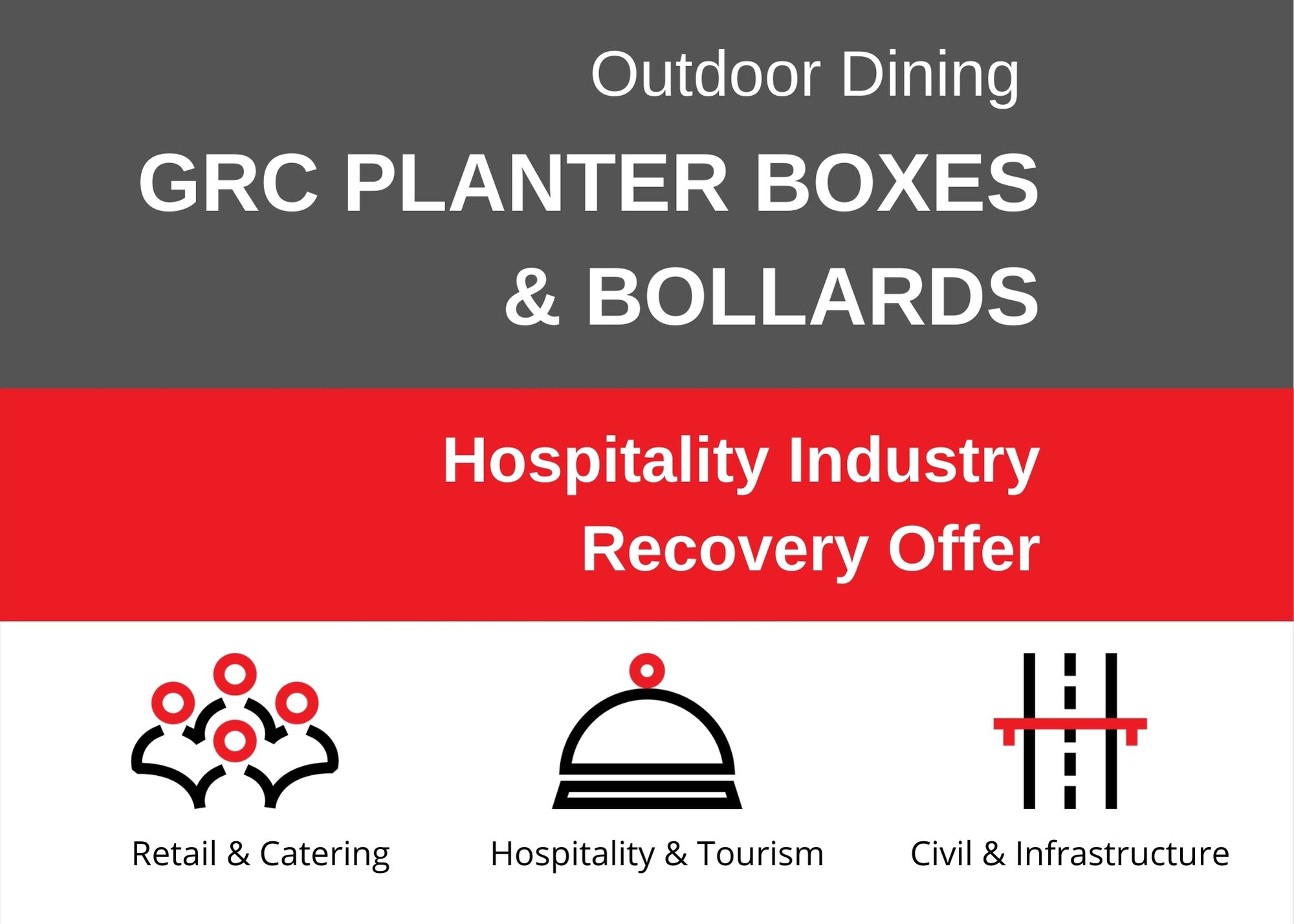 Sydney & Melbourne look set for an increase in outdoor dining this Summer with both State's Roadmaps indicating a return for the hospitality industry with a focus on outdoor service.
We understand how difficult it's been for the hospitality industry, so to assist in the recovery Mascot Engineering is offering up to a 30% discount on Planter Boxes and Bollards (Iron and Precast Concrete) destined for the hospitality industry.
About Mascot Commercial Planter Boxes
Mascot GRC Planter Boxes are predominantly rectangular in shape and the perfect size for use in outdoor seating areas, and other streetscape settings.
Mascot Planter Boxes can be used as boundaries to separate areas, and can also be used to conceal bollards if required for security purposes.
The Mascot Planter Box range is made of Glass Reinforced Concrete (GRC), which is extremely resilient, however lightweight. The result is a strong and resilient Planter Box that can be easily installed, and moved around if need be in accordance with the plan for your outdoor dining and entertaining area.
Mascot Planter Boxes are supplied in a natural concrete finish for that clean industrial look, although they can be painted or clad in any material to suit.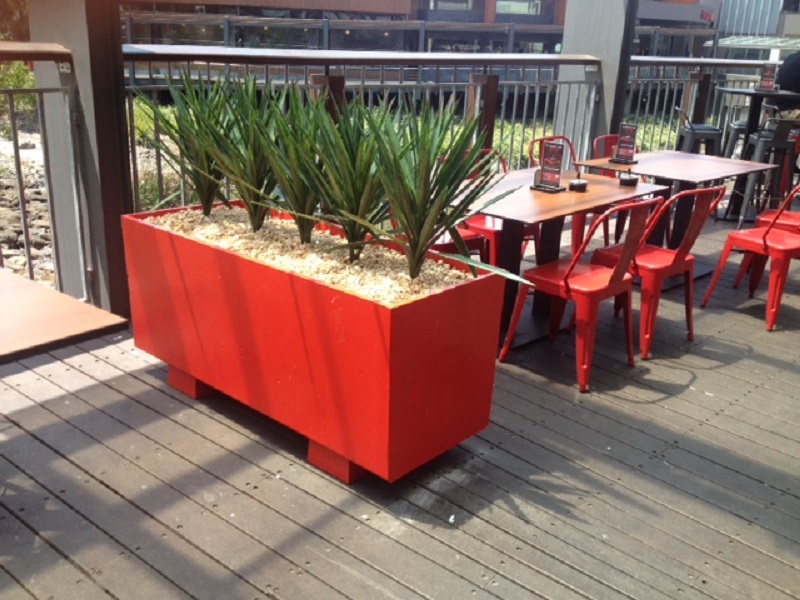 About Mascot Bollards – Iron and Precast Concrete
Seen throughout the streets of Sydney, Mascot Engineering bollards are designed to prevent unauthorised access of vehicles whilst offering a degree of pedestrian safety in public open spaces.  Our custom precast concrete bollards can be manufactured in various shapes, sizes and weights whilst our traditional cast iron bollards are timeless and a permanent solution.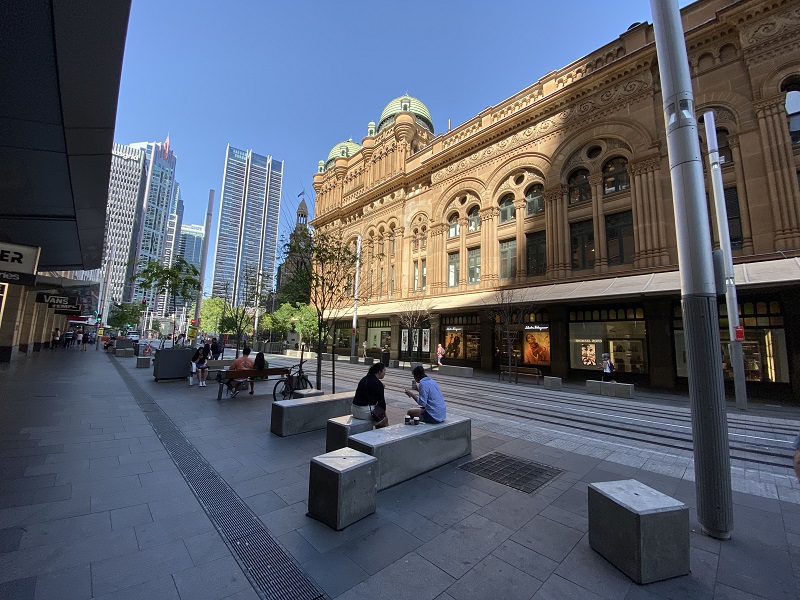 Useful Links:
Please see Planter Boxes for more information on the full range of Lightweight Concrete Planter Boxes by Mascot Engineering.
Please see Glass Reinforced Concrete to learn more about the benefits of Mascot GRC.
Please see Bollards for our traditional cast iron range and Precast Concrete Bollards for information on our cube and bench bollards.
Mascot Engineering are committed to your safety and the safety of our staff.  Contactless delivery is provided in line with our COVID-19 Safety Plan.  More info here.
Since 1920, Mascot Engineering has been manufacturing products in Australia for the Australian building industry.  We're not only committed to local manufacturing, but we're committed to the greater community and support various initiatives that we feel strongly about.  We believe this is part of our corporate and social responsibility.  For more information please see People and Communities.