Mascot Engineering Cast Iron Bollards are part of Australian history. Take a walk through The Rocks or past the NSW Art Gallery and up to Lady Macquarie's Chair to see these popular bollards in-situ. The design is timeless and adds style to any development or streetscape.
Manufactured to stand the test of time, bollards are supplied in black semi gloss as standard. Special colours available on request. Suitable for concreting into position or can be drilled and bolted down if required or fitted with a removable base for occasional access. Supplied with holes for chains with rings available on request.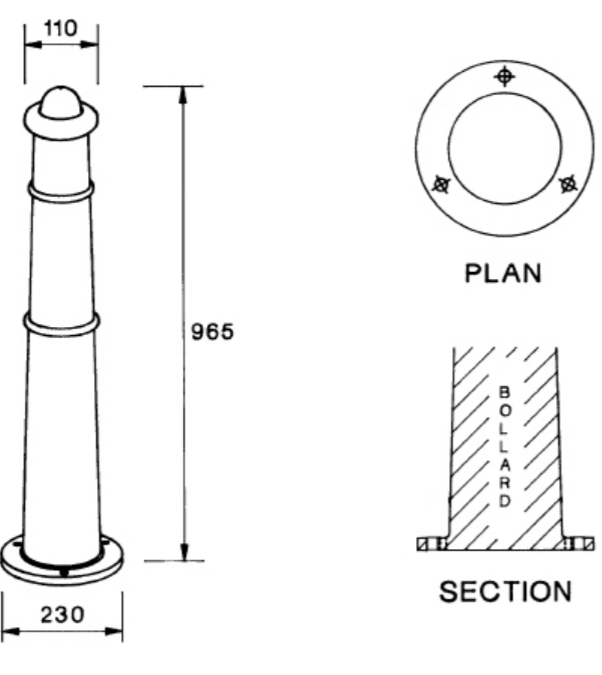 Click here for information on Precast Concrete Bollards.
Gallery