Custom Precast Cable Pits
Mascot Engineering are the leaders in the design and manufacture of large scale Custom Concrete Pits and Covers engineered for use in electrical and communication applications.
Our dedicated custom precast facility is purpose built to deliver quality electrical and other custom precast solutions in accordance with our customers requirements. A specialised team is on hand to work with you to design and construct a product that complies with all relevant Australian Standards, and delivers a perfect solution designed to your specification. Our team are also available to assist with approvals, as well as manage the logistics involved in the delivery of your product.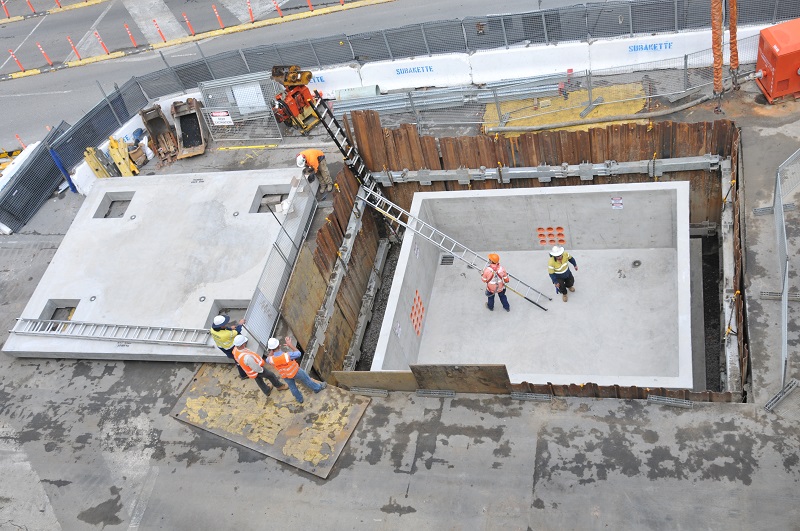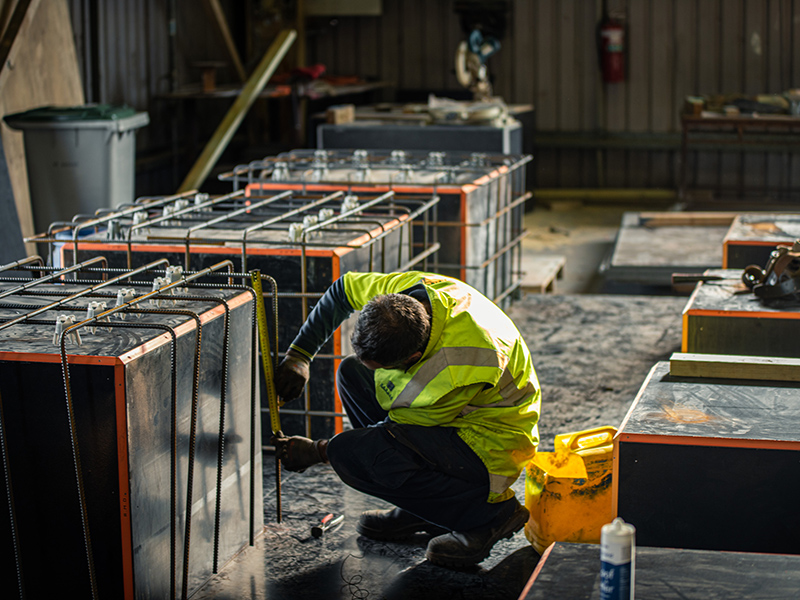 Large Precast Concrete Pits
Large custom pits are our specialty and can be manufactured in segments or as single units to meet project and site requirements and limitations.
Covers and lids can be manufactured to suit your needs.  From large multipart access covers encased with removable steel beams, to single point infill covers or simply a precast slab… our team will work with you to provide an appropriate solution both in size and load rating expectations.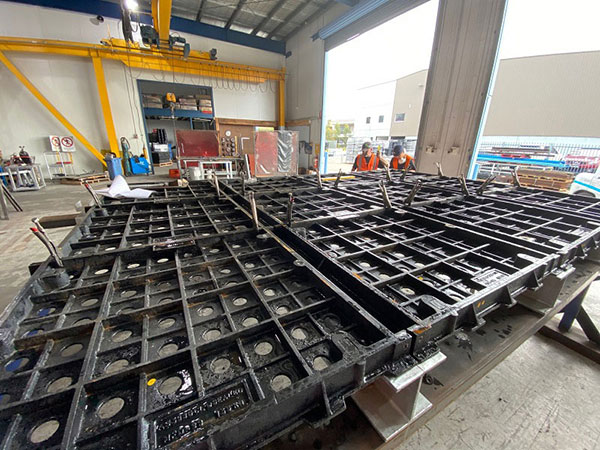 Small Precast Concrete Pits
The below guide shows common clear opening (usable space) sizes to suit stock Mascot Access Covers from Class A through to Class G.
We have the provision to adjust clear openings, pit depths as well as wall thicknesses to suit your requirements.
| Pit Clear Opening | Pit Depth | Wall Thickness |
| --- | --- | --- |
| 450x450 | 500mm to 1500mm | 100mm to 250mm |
| 600x600 | 500mm to 1500mm | 100mm to 250mm |
| 600x900 | 500mm to 1500mm | 100mm to 250mm |
| 600x1200 | 500mm to 2000mm | 100mm to 250mm |
| 900x900 | 500mm to 2000mm | 100mm to 300mm |
| 900x1200 | 500mm to 2000mm | 100mm to 300mm |
| 1200x1200 | 500mm to 2000mm | 100mm to 350mm |
| 1200x1500 | 500mm to 2000mm | 100mm to 300mm |
| 1200x1800 | 600mm to 2000mm | 125mm to 350mm |
| 1500x1500 | 600mm to 2000mm | 125mm to 350mm |
| 1800x1800 | 600mm to 2000mm | 125mm to 350mm |
| 2000x2000 | 600mm to 2500mm | 150mm to 350mm |
| 2500x2500 | 600mm to 2500mm | 150mm to 350mm |