Multi-Purpose Trash Screens
Mascot Engineering manufactures a range of Galvanised Mild Steel (GMS) Trash Screens to prevent debris and rubbish being washed into our drains and negatively affecting our environment.
All GMS Trash Screens are manufactured from RH3030 Maximesh and complies with most local council requirements. Custom screens and opening sizes can be made. Our universal RH3030 Trash Screens come complete with a mounting bracket for the pit wall and handle to aid removal for cleaning.
We stock three sizes of screens to suit most pits, onsite detention tanks (OSD) and detention control pits (DCP). Custom sizes as well as baskets can be manufactured to suit your project.
Mascot Engineering also manufacture Stainless Steel Orifice Plates and are manufactured to your specifications.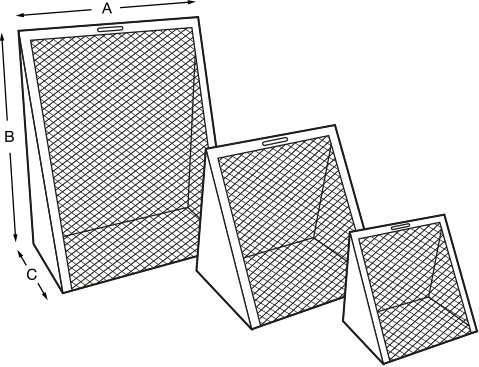 | Product Code | A (mm) | B (mm) | C (mm) |
| --- | --- | --- | --- |
| MMMPVS | 300 | 280 | 200 |
| MMMPS | 400 | 350 | 250 |
| MMMLPS | 500 | 600 | 250 |