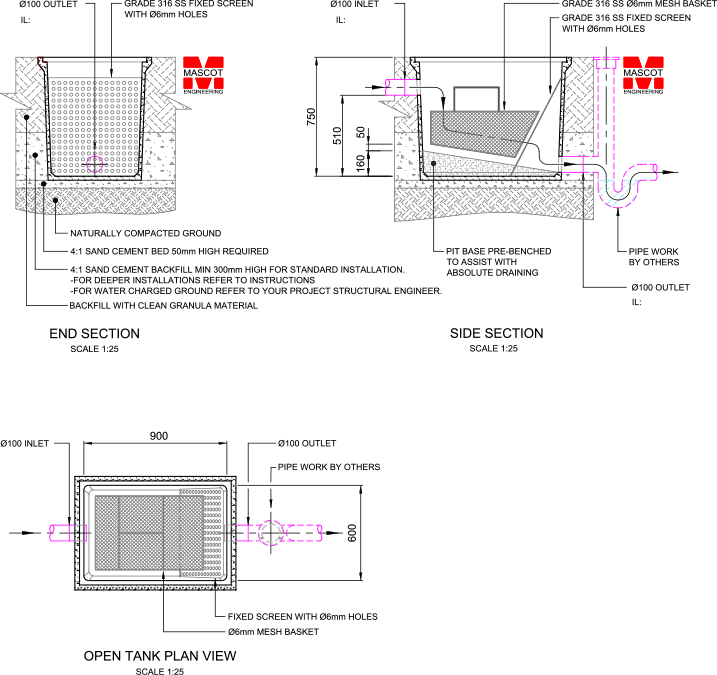 Notes
Internally coated with acid resistant tar epoxy paint.
300mm risers available.
Large range of concrete surrounds and covers to suit all load ratings.
MPa rating for GRC – 60 MPa @ 28 days.
Other pipe sizes available upon request
Cover may add to overall depth.
Fitted standard with PVC fittings. Other material (HDPE etc) available.
Installation instructions must be followed.