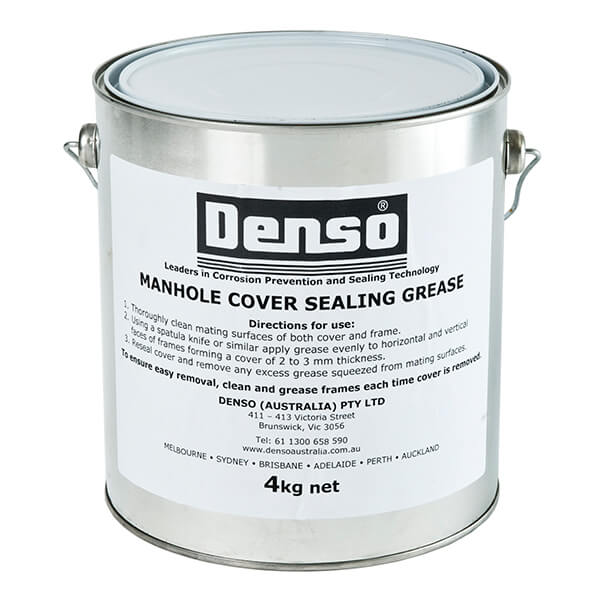 Used and recommended by Mascot Engineering to assist in providing a gas and water tight seal on our range of Access Covers.  This product was used when testing Mascot Engineering Access Covers in accordance with Appendix E and Appendix F testing requirements of AS3996:2019 and complied with clauses 4.2.4 and 4.2.5 for water and gas-tight tests.
Manufactured by Denso, this manhole sealing grease is designed to not only seal but to ease the opening of Access Covers to gain access to the underground structure.
Available through Mascot Engineering, call our team on 1300 885 295 for details.
| Product | Size | Product Code |
| --- | --- | --- |
| Denso Sealing Grease | 4kg | DENSOG |