Cast Iron Trench Grates and Frames
Mascot Engineering iron grating has been part of our range for over 70 years.
Mascot Engineering's ductile iron trench grate and frame features an anti-slip surface and is supplied in 500mm lengths.  With a longitudinal bar design to maximise water flow as well as being fitted with lock down bolts, this channel grate comes tested to Class D load rating (AS3996:2019) suitable for heavy duty applications.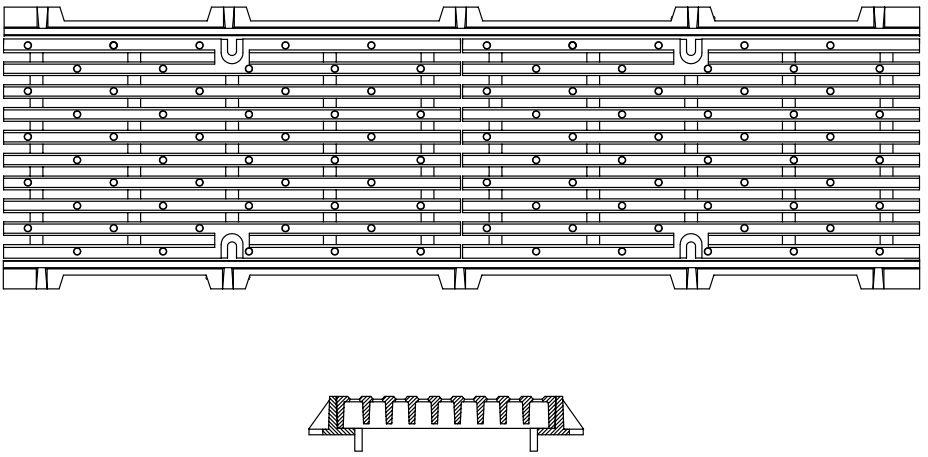 | Product Code | Internal Width (mm) | Overall Width (mm) | length (mm) | Height (mm) | Weight (Kg) |
| --- | --- | --- | --- | --- | --- |
| DD1LHFG | 100 | 140 | 1000 | 35 | 29 |
| DD2LHFG | 150 | 190 | 1000 | 35 | 30 |
| DD3LHFG | 200 | 240 | 1000 | 35 | 40 |
| DD4LHFG | 250 | 290 | 1000 | 35 | 47 |