Iron Class G Grate and Frame
Ideal for heavy infrastructure as well as defence and mining projects, Mascot Engineering's Class G grating is modular allowing for adjustments in length to suit your opening.
The 900mm width is fixed, however the grating panels are in 300mm increments… this gives you the flexibility to have a 900×300, 900×600, 900sq, 900×1200 and continue along a trench run to suit you.
Each panel is fitted with lifting keyholes (for use with an Australian Standard lifting key) to allow authorised access as well as a boltdown facility.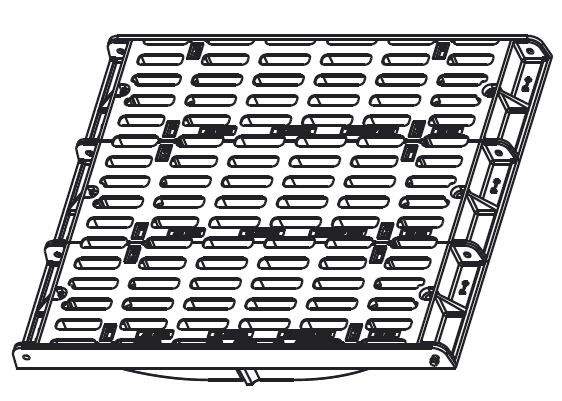 | Product Code | Clear Opening | Overall Dimensions | Depths | Weight |
| --- | --- | --- | --- | --- |
| CIG93G | 900x300 | 1100x320 | 75 | 118 |
| CIG96G | 900x600 | 1100x620 | 75 | 206 |
| CIG99G | 900x900 | 1100x920 | 75 | 303 |
| CIG912G | 900x1200 | 1100x1220 | 75 | 400 |
| CIG915G | 900x1500 | 1100x1520 | 75 | 485 |