Boltdown and Security Systems
August 2023 Update
Unfortunately the locally manufactured Barri Bolts are no longer available. Our operations team is sourcing an alternative solution which we'll share asap. In the meantime, please call our technical team on 1300 885 295 to discuss your needs.
For security purposes, most of Mascot Engineering Access Covers and Grates & frames are fitted with steel hold-down bolts. Whilst the standard bolts require an allen key to remove and gain access, they may stop the opportunistic, however, if someone wishes to gain unauthorised access they will not stop them.
Barri-Bolt Locking Nut 
For projects requiring a much higher level of security such as correctional facilities, government agencies as well as data centres, Mascot access covers and grates & frames can be supplied fitted with a the unique Barri-bolt locking nut security system.
This patented two part bolt system is made up of the Barri-bolt and a unique key that is specific to the project. There is a wide range of thread sizes and heads, and custom thread sizes can be provided on request. The boltdown system can be coded to provide all bolts on your project with the one key, or alternatively, keys can be coded to an existing system if required.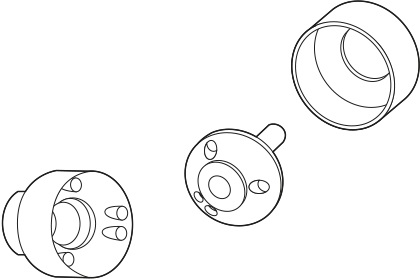 Mascot Covers and Grates available as boltdown include: