Multi Part Infill Covers (Gastight)
Multipart units combine standard size covers in multiple rows, generally when the clear opening exceeds 1200mm in both directions.
There are 1000's of combinations available, the following pages provide the most common sizes and load requirements. If the size you require does not appear here, please call our technical team on 1300 885 295. Mascot Engineering will design your multipart and provide the relevant engineering support as needed.
Mascot Engineering's system relies on a number of 'rows' of covers divided by fixed or removable beams to achieve the desired clear opening. The beam size will depend upon the load rating as well as the beam's length. In all cases unless requested, beams are supplied cut to length and galvanised.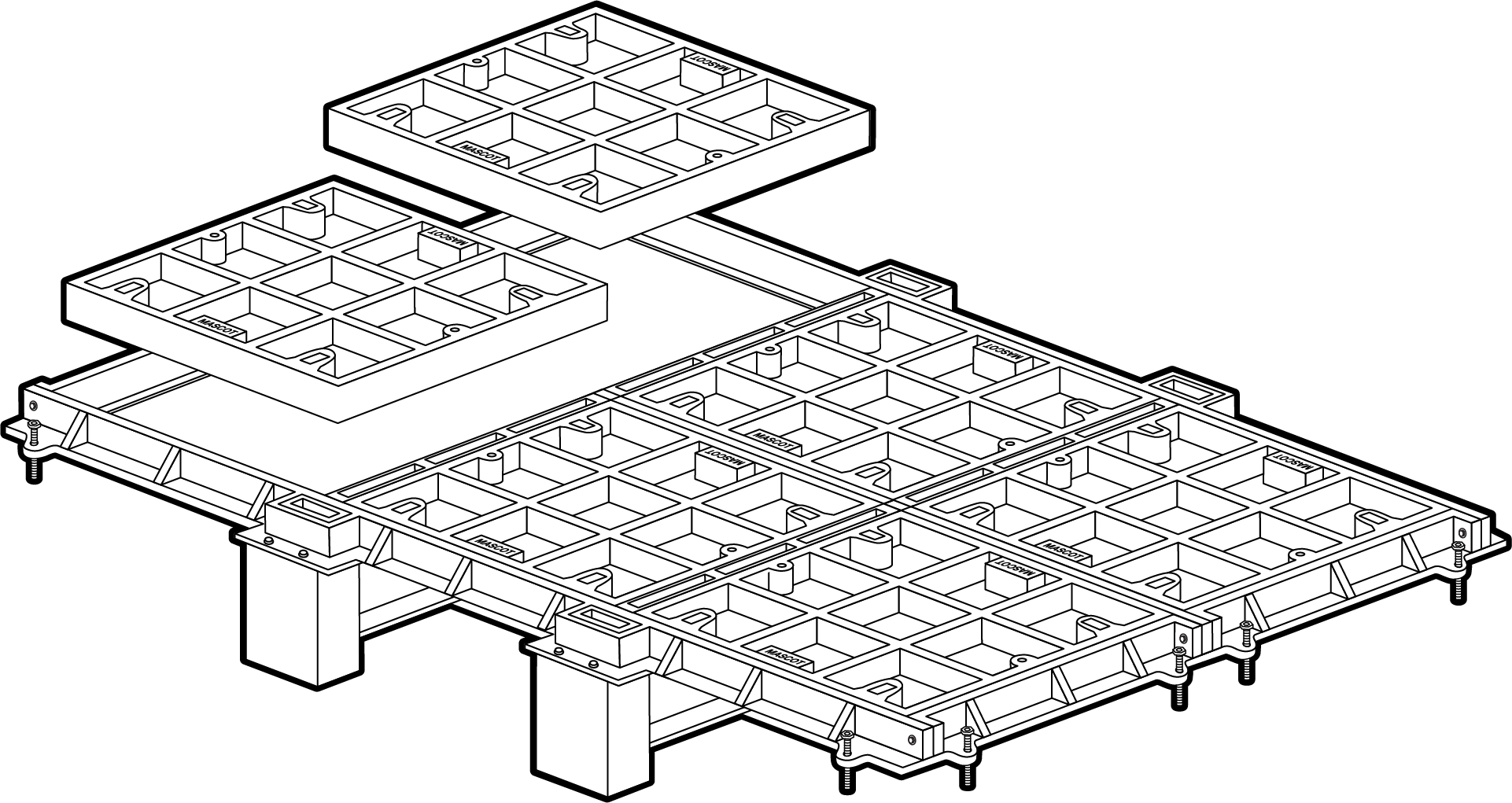 Made for you
Using standard covers, all multiparts are assembled in our facility and checked for accuracy of fit and marked to assist re-assembly. They are pulled down and carefully prepared for transport to site. Please note, where possible the multiparts will be supplied/delivered assembled – this service will depend on overall size of the multipart, it's weight and it's destination.
Rebate details
The below table and illustration shows the height and seating depth as well as the width and height of the beam pocket that should be allowed for on-site.
When planning rebates (and prior to construction), we recommend you discuss your requirements with our technical team to ensure the information provided here is relevant to your multipart.
Note: our Class D, Class E & Class G covers are evolving with additional sizes and improvements to handling and installation.  Please discuss your multipart product with our technical team before forming a rebate on site.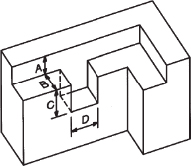 | Class | A | B | C | D |
| --- | --- | --- | --- | --- |
| B | 75 | 100 | 100 | 150 |
| D | 100 | 150 | 150 | 225 |
| E-F-G | 125 | 200 | 300 | 250 |
How to choose a Multipart
Assuming you require an opening of approximately 2000mm x 2000mm in an area with only pedestrian loads or occasional light vehicle access. After consulting the following charts, a B1113 with an internal clear opening of 2060mm x 2040mm is chosen.
Next we can determine that a B1113 has two beams with a beam spacing of 660mm, 720mm and 660mm. If you add these three dimensions together, you can see that the clear opening perpendicular to the beam is the 2040mm dimension. Therefore the beams span the 2060mm distance.
Multi Part Infill Covers