Lifting Keys.  Lid Lifters.  Lifting Tools.  Short handle, long handle, telco and many more.
No matter what you call them, if you require fast and safe (authorised) access to an access cover for maintenance in Australia, we're bound to have something to suit.
Mascot Engineering hold these items in stock nationally.
Australian Standard Lifting Keys
AS3996 includes the keyhole requirements for access covers (solid top and infill covers).  These covers are generally gas and airtight and the keys are simply designed to crack the seal.  To be used in pairs, Mascot keys are available in ergonomic long handle as well as the simple and portable short d-handle options, they are an essential tool for civil works, drainage, telecommunications, sewer, high voltage electrical (HV) and road works trades.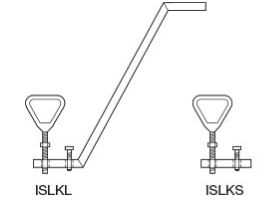 Telco Lid Lifters
Designed for safe access to concrete and composite covers typically found on plastic electrical, communications, Telstra or NBN pits.
Designed to be used as a single lifter, these long handle pit lifters allow simple and safe inspection for technicians.

Removable Keyhole Cap
Composite material allowing for flex without cracking.
Easy Removal with screwdriver recess.